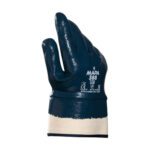 MAPA Titan 388 Nitrile Handling Protective Gloves
August 16, 2023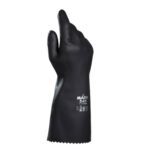 MAPA UltraNeo 341 Polychloroprene Chemical Protective Gloves
August 16, 2023
MAPA Ultrane 548 Polyurethane foam Anti-Cut Protective Gloves
Optimal dexterity and sensitivity for light protection
Related products
EVOLUTION® 6000 Plus Thermal Imaging Camera

Evolution 6000 Plus thermal imaging camera adds additional tools to aid and improve fireground safety and decision making

New Evolution 6000 TIC from MSA is the most advanced and rugged thermal imaging camera ever built. New and enhanced features include best in class image quality, light weight, laser pointer and range finder. NFPA 1801-compliant model provides the industry's best mix of features to support the thermal imaging needs of every fire department, rescue organization, strike team, or HazMat crew. Operation includes NFPA Basic Mode and additional features in NFPA Plus Mode. Temperature readout is offered in Fahrenheit or Celsius.

Evolution 6000 Plus TIC: standard integrated flashlight/laser pointer, optional laser range finder/laser pointer (replaces flashlight if selected), compass, 2x/4x zoom, 6 color palettes, transmitter option.

Rated 5.00 out of 5

The FLIR GF320 detects hydrocarbon and volatile organic compound (VOC) emissions from natural gas production and use. With this optical gas imaging camera, inspectors can check thousands of components and see potential gas leaks in real-time. The GF320 is lightweight, offers both a viewfinder and LCD monitor, and has direct access to controls. Embedded GPS data helps in identifying the precise location of faults and leaks, for faster repairs.

EGP

9,876.00

Working at heights safety helmet designed for tower climbing, forestry, rescue and confined spaces – now available in the new V-Gard H1 Pro version

The V-Gard® H1 Safety Helmet provides exceptional comfort and ease of use in a stylish low-profile hard hat design. A complete above-the-neck platform for all applications.