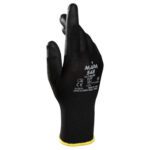 MAPA Ultrane 548 Polyurethane foam Anti-Cut Protective Gloves
August 16, 2023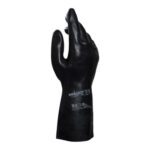 MAPA UltraNeo 420 Polychloroprene Chemical Protective Gloves
August 17, 2023
MAPA UltraNeo 341 Polychloroprene Chemical Protective Gloves
Comfort with standard chemical protection.
Download:
MAPA UltraNeo 341 Datasheet
Related products
Rated 3.00 out of 5

Providing the highest-rated protection available for low-frequency environments, the MSA HPE Headband Muffs are designed specifically for very high noise levels and is ideal for airfields, power plants and other areas with intense noise. A padded headband and super-soft ear cushions guarantee all-day comfort while ensuring full-time protection.

EGP

1,234.00

Rated 4.00 out of 5

The MSA V-Gard Helmet, with its distinctive trademark "V" design, is a world recognized brand known for comfort, quality, and durability. MSA has sold well over 100 million V-Gard Helmets since its introduction – so many in fact, that the iconic "V" design has been a mainstay for many years on even the toughest worksites. When you want the best comfort, quality and durability worn by millions across the globe, you need to buy the original MSA V-Gard Helmet, settle for nothing less.

EGP

299.00

MSA's compressed airline breathing apparatus provides a supply of safe air wherever air is irrespirable or oxygen deficient. The corresponding accessories include compressed air filters, automatic switch valve, and MASS trolley system to ensure air quality and deliverability.