E-Square ES-JPLS-KD Padlock
July 25, 2023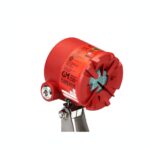 MSA General Monitors FL500 UV/IR Flame Detector
July 26, 2023
MSA V-Gard Helmet Mounted Hearing Protection, High
NRR: 31
SRR: 36
Rating: HIGH
P/N 10190358
EGP2,000.00
Related products
Working at heights safety helmet designed for tower climbing, forestry, rescue and confined spaces – now available in the new V-Gard H1 Pro version

The V-Gard® H1 Safety Helmet provides exceptional comfort and ease of use in a stylish low-profile hard hat design. A complete above-the-neck platform for all applications.

The Mapa Duo-Nit 180 provides the user with a high level of product protection and wearing comfort. Natural latex nitrile mixture, inside velourised, outside chlorinated. Liquid-tight and highly resistant to oils and greases, even in long-term contact. High dexterity due to anatomical fit and flexibility of the material. Palm with profile for more grip. Application: Cleaning and general maintenance work, handling oily small parts.

The MSA Advantage 900 Elastomeric half-mask respirator provides healthcare professionals, essential workers and first responders a secure protection solution. The Advantage 900 is also the first elastomeric respirator to be approved with both a speaking diaphragm and no exhalation valve, thereby providing enhanced communication and filtration of exhaled breath to help achieve source control. Elastomeric respirators are a cost-effective and eco-friendly alternative over filtering facepiece respirators.