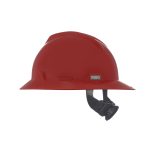 MSA V-Gard Red Hat Helmet
October 16, 2023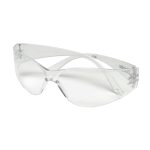 MSA Arctic Clear Protective Eyewear
October 16, 2023
MSA Arctic Dark Protective Eyewear
Related products
NRR: 31

SRR: 36

Rating: HIGH

P/N 10190358

EGP

2,000.00

Working at heights safety helmet designed for tower climbing, forestry, rescue and confined spaces – now available in the new V-Gard H1 Pro version

The V-Gard® H1 Safety Helmet provides exceptional comfort and ease of use in a stylish low-profile hard hat design. A complete above-the-neck platform for all applications.

EGP

5,000.00

Developed with firefighters from around the globe, the Gallet F1 XF sets the new standard for structural firefighting helmets.

It enters a new dimension of protection, functionalities integration, comfort of use and modularity.

The configurable design makes the Gallet F1 XF fire helmet the perfect fit for various interventions such as structural and outdoor fires, technical rescue operations and road traffic accidents.