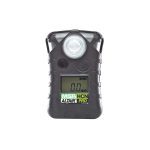 MSA Altair PRO HCN Single Gas Detector
October 5, 2023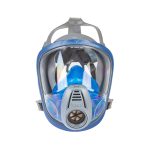 MSA Advantage 3122 Full Facepiece Respirator P/N 10042730
October 13, 2023
MSA Altair 2X NO2 Single Gas Detector
Related products
Rated 3.00 out of 5

ALTAIR 5X Detector Mono (LEL,O2,CO,H2S,SO2), (UL), Charcoal, Standard, Monochrome Display, 10′ Line, 1′ Probe

EGP

4,567.00

Hand-held, 4-gas combustion & emissions analyzer for CO, O2, NO, NO2, & SO2

Bacharach's PCA® 400 combustion & emissions analyzer offers everything you and your technicians need to commission, tune, maintain and certify any boiler. It is perfect for spot-checking and tuning your engines with the high-range CO sensor and available sample conditioner. Whether it's boiler combustion or emissions testing of your natural gas, stationary genset or mobile fleet vehicles, monitoring your emissions is fast, easy and accurate.