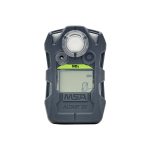 MSA Altair 2X NO2 Single Gas Detector
October 5, 2023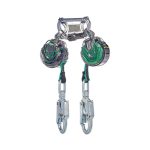 MSA V-TEC Mini PFL 1.8m. P/N 63111-00E
October 15, 2023
MSA Advantage 3122 Full Facepiece Respirator P/N 10042730
Related products
Rated 5.00 out of 5

MSA revolutionized gas detection with Xcell Sensor technology. by miniaturizing the sensors' controlling electronics and placing them inside the sensor itself using mSa's proprietary application-specific integrated circuit (aSic) design, mSa Xcell Sensors offer superior stability, accuracy, and sensor life.

EGP

5,678.00

Rated 4.00 out of 5

The MSA V-Gard Helmet, with its distinctive trademark "V" design, is a world recognized brand known for comfort, quality, and durability. MSA has sold well over 100 million V-Gard Helmets since its introduction – so many in fact, that the iconic "V" design has been a mainstay for many years on even the toughest worksites. When you want the best comfort, quality and durability worn by millions across the globe, you need to buy the original MSA V-Gard Helmet, settle for nothing less.

EGP

299.00

This highly visible, one-size-fits-all yellow hood offers protection against smoke and gas from fires, especially carbon monoxide. The easy-to-use unit dons quickly and features a nose cup for a wide variety of head and face sizes, while the cotton neck seal ensures a tight fit. The high-performance filter offers thorough protection, while the wide lens provides an increased field of vision and the low breathing resistance reduces claustrophobia.