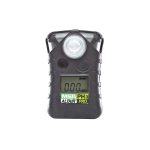 MSA Altair PRO PH3 Single Gas Detector
October 5, 2023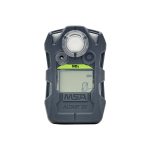 MSA Altair 2X NO2 Single Gas Detector
October 5, 2023
MSA Altair PRO HCN Single Gas Detector
Related products
MSA Galaxy GX2 provides automated calibration of MSA ALTAIR Gas Detector fleet

Simplicity counts with the MSA GALAXY® GX2 Automated Test System for advanced safety management and effortless operation. The GALAXY GX2 Automated Test System provides simple, intelligent testing and calibration of ALTAIR 2X Single-Gas Detectors and ALTAIR 4XR and ALTAIR 5X Multigas Detectors. Easy-to-use automated test stand offers high performance as either stand-alone unit or integrated portable detector management system, enabling total data access and control of the MSA ALTAIR family Gas Detector fleet.

A cost-effective single-gas detector with a superior lifespan

Designed for superior lifespan—patented sensors operate for over two years—and high performance, the ALTAIR Single-Gas Detector is the smart choice for market-leading, cost-effective gas monitors. Features sensor options for carbon monoxide, hydrogen sulfide, and oxygen coupled with LED/audible/vibrating alarms. Superior dust/water protection, high RFI resistance, and one-button operation provide heightened safety, plus increased durability and ease-of-use.