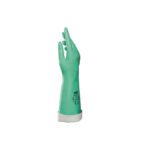 MAPA Stansolv AK-22 381 Nitrile Chemical Protective Gloves
August 16, 2023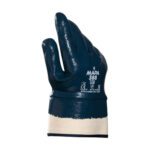 MAPA Titan 388 Nitrile Handling Protective Gloves
August 16, 2023
MAPA Titan 328 Natural Latex Handling Protective Gloves
Flexibility and grip for common handling tasks.
Download:
MAPA Titan 328 Datasheet
Related products
Rated 5.00 out of 5

The FLIR GF320 detects hydrocarbon and volatile organic compound (VOC) emissions from natural gas production and use. With this optical gas imaging camera, inspectors can check thousands of components and see potential gas leaks in real-time. The GF320 is lightweight, offers both a viewfinder and LCD monitor, and has direct access to controls. Embedded GPS data helps in identifying the precise location of faults and leaks, for faster repairs.

EGP

9,876.00

The SoftFeel® facepiece of the Comfo Classic Half-Mask Respirator makes this unit dramatically more comfortable. The material increases the softness of both Hycar rubber and silicone, which are the two facepiece materials available with Comfo Classic respirators. The unit's unique face seal design also provides an exceptional fit.

EVOLUTION® 6000 Plus Thermal Imaging Camera

Evolution 6000 Plus thermal imaging camera adds additional tools to aid and improve fireground safety and decision making

New Evolution 6000 TIC from MSA is the most advanced and rugged thermal imaging camera ever built. New and enhanced features include best in class image quality, light weight, laser pointer and range finder. NFPA 1801-compliant model provides the industry's best mix of features to support the thermal imaging needs of every fire department, rescue organization, strike team, or HazMat crew. Operation includes NFPA Basic Mode and additional features in NFPA Plus Mode. Temperature readout is offered in Fahrenheit or Celsius.

Evolution 6000 Plus TIC: standard integrated flashlight/laser pointer, optional laser range finder/laser pointer (replaces flashlight if selected), compass, 2x/4x zoom, 6 color palettes, transmitter option.