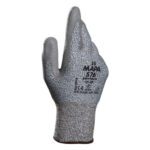 MAPA KryTech 576 Polyurethane Anti-Cut Protective Gloves
August 16, 2023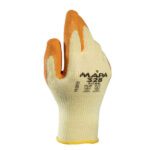 MAPA Titan 328 Natural Latex Handling Protective Gloves
August 16, 2023
MAPA Stansolv AK-22 381 Nitrile Chemical Protective Gloves
Maximum comfort and chemical protection.
Download:
MAPA Stansolv 381 Datasheet
Related products
Skullgard® Hard Hat Cap Style

Designed to offer outstanding protection in hot and dangerous industries, the Skullgard Protective Cap sets the standard for environments such as steel mills. Skullgard helmets have been tested to radiant heat loads producing temperatures up to, but not exceeding, 350F.

EVOLUTION® 6000 Plus Thermal Imaging Camera

Evolution 6000 Plus thermal imaging camera adds additional tools to aid and improve fireground safety and decision making

New Evolution 6000 TIC from MSA is the most advanced and rugged thermal imaging camera ever built. New and enhanced features include best in class image quality, light weight, laser pointer and range finder. NFPA 1801-compliant model provides the industry's best mix of features to support the thermal imaging needs of every fire department, rescue organization, strike team, or HazMat crew. Operation includes NFPA Basic Mode and additional features in NFPA Plus Mode. Temperature readout is offered in Fahrenheit or Celsius.

Evolution 6000 Plus TIC: standard integrated flashlight/laser pointer, optional laser range finder/laser pointer (replaces flashlight if selected), compass, 2x/4x zoom, 6 color palettes, transmitter option.

The Advantage 200 LS is a comfortable, efficient and economic half mask. It is ideal for applications where workers are exposed to various hazards from job to job, such as high concentrations of fumes, mists and gases.

With its patented MultiFlex system the Advantage 200 LS offers maximum protection and high wearing comfort. The soft, pliable combination of rubber and plastic provides a customised and pressure-free fit, instantly conforming to the wearer's unique facial characteristics.
The Advantage 200 LS comes in three sizes and has a full range of cartridges and filters to protect against harmful particles and gases.