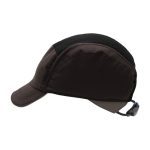 Centurion AirPro SecurePlus Bump Cap S38KR .
October 17, 2023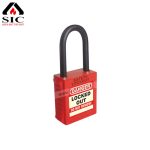 SIC LOTO Nylon Shackle Padlock SIC-NSPL-KD-Red
October 20, 2023
Centurion CAP 2000 Bump Cap S18K
Related products
Working at heights safety helmet designed for tower climbing, forestry, rescue and confined spaces – now available in the new V-Gard H1 Pro version

The V-Gard® H1 Safety Helmet provides exceptional comfort and ease of use in a stylish low-profile hard hat design. A complete above-the-neck platform for all applications.

EGP

5,000.00

Rated 5.00 out of 5

The FLIR GF320 detects hydrocarbon and volatile organic compound (VOC) emissions from natural gas production and use. With this optical gas imaging camera, inspectors can check thousands of components and see potential gas leaks in real-time. The GF320 is lightweight, offers both a viewfinder and LCD monitor, and has direct access to controls. Embedded GPS data helps in identifying the precise location of faults and leaks, for faster repairs.

EGP

9,876.00

The Advantage 200 LS is a comfortable, efficient and economic half mask. It is ideal for applications where workers are exposed to various hazards from job to job, such as high concentrations of fumes, mists and gases.

With its patented MultiFlex system the Advantage 200 LS offers maximum protection and high wearing comfort. The soft, pliable combination of rubber and plastic provides a customised and pressure-free fit, instantly conforming to the wearer's unique facial characteristics.
The Advantage 200 LS comes in three sizes and has a full range of cartridges and filters to protect against harmful particles and gases.