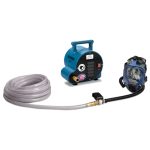 Allegro Industries Full Mask Breathing Air Blower Respirator Systems 9200-01AE
November 5, 2023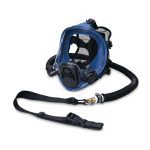 Allegro Industries Full Mask Supplied Air Respirator, Low Pressure 9901
November 5, 2023
Allegro Industries 12″ Axial AC & DC Plastic Blower System 9520-43M
Everything needed for your confined space site is in this Complete Ventilation System. It includes a 12″ lightweight plastic blower of your choice, 6′ and 15′ of ducting with storage bag, and a 12″ Manhole Ventilation Passthru (MVP).
Related products
The FL500 Ultraviolet / Infrared Flame Detector delivers high speed flame detection with increased false alarm immunity in a compact design

The FL500 UV/IR Flame Detector monitors for radiation emitted by a flame in both the ultraviolet (UV) and infrared (IR) spectral ranges. This UV/IR combination provides a fast response time and increased false alarm immunity against sources of radiation for reliable protection.

Line anchor system DUO is a C class anchor device conforming to EN 795. Designed for use by 1, 2 or 3 co-users, with possible re-configuration for 7 users. The system can be installed on building walls, steel structures or roofs or terraces.

Personal Rescue Device – significantly reduces rescue time

The MSA Latchways® PRD is a lightweight, unobtrusive personal rescue device that is an integrated full body harness system for self-rescue. In the event of a fall the device lowers the person gently to the ground in a controlled descent.