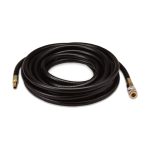 Allegro Industries Airline Hose, Low Pressure 9100-25
November 5, 2023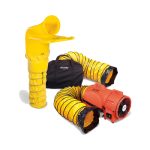 Allegro Industries 12″ Axial AC & DC Plastic Blower System 9520-43M
November 5, 2023
Allegro Industries Full Mask Breathing Air Blower Respirator Systems 9200-01AE
Our Full Mask Breathing Air Blower Respirator Systems provide a portable air source for one or two respirator users. They include one or two NIOSH approved full mask supplied air respirator(s), a breathing air blower, flow meter, and one or two 50 foot breathing air hose(s). Includes NIOSH approved respirator(s).
Related products
Developed with firefighters from around the globe, the Gallet F1 XF sets the new standard for structural firefighting helmets.

It enters a new dimension of protection, functionalities integration, comfort of use and modularity.

The configurable design makes the Gallet F1 XF fire helmet the perfect fit for various interventions such as structural and outdoor fires, technical rescue operations and road traffic accidents.

Rated 4.00 out of 5

The MSA V-Gard Helmet, with its distinctive trademark "V" design, is a world recognized brand known for comfort, quality, and durability. MSA has sold well over 100 million V-Gard Helmets since its introduction – so many in fact, that the iconic "V" design has been a mainstay for many years on even the toughest worksites. When you want the best comfort, quality and durability worn by millions across the globe, you need to buy the original MSA V-Gard Helmet, settle for nothing less.

EGP

299.00

Working at heights safety helmet designed for tower climbing, forestry, rescue and confined spaces – now available in the new V-Gard H1 Pro version

The V-Gard® H1 Safety Helmet provides exceptional comfort and ease of use in a stylish low-profile hard hat design. A complete above-the-neck platform for all applications.