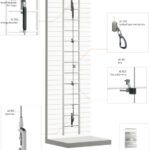 PROTEKT AC360 Vertical Life Line
July 23, 2023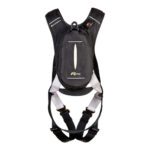 MSA Latchways Personal Rescue Device
July 23, 2023
Related products
V-TEC™ Personal Fall Limiter

The V-TEC PFL Retractable Lanyard is the most compact & lightweight self-retracting lanyard ever developed in its class using multiple spring radial energy-absorbing technology. This new design eliminates the need for an external energy-absorber outside of the housing making it the smallest retractable lanyard in its class on the market.

The V-FORM™ full body harness allows you to focus on your job – not your harness.

Featuring a patent-pending RaceFORM™ buckle, bulky chest straps are eliminated for a close and comfortable fit. The athletic cut of the V-FORM harness contours to the body improving upper torso movement on the job, while its downward adjusting design allows you to quickly adjust your harness for a fit that lasts throughout the day.