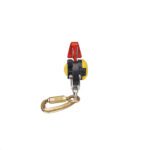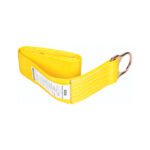 MSA Anchorage Connector Strap, Nylon, Single D-Ring P/N 505282
August 25, 2023
MSA V-Series Twin-Leg Adjustable Energy Absorbing Lanyard
Related products
V-TEC™ Personal Fall Limiter

The V-TEC PFL Retractable Lanyard is the most compact & lightweight self-retracting lanyard ever developed in its class using multiple spring radial energy-absorbing technology. This new design eliminates the need for an external energy-absorber outside of the housing making it the smallest retractable lanyard in its class on the market.

V-FIT Harness, Standard, Back & Hip D-Rings, Quick-Connect Leg Straps, Shoulder Padding

The MONOLINE system concept is based on a use of a trolley being a mobile anchor point for personal fall arrest system which cooperates with a single steel anchor line. Such solution provides user with a high comfort of horizontal mobility because the trolley travels easily along the anchor line, which is comparable to rail systems. While it is possible to keep low investment costs, characteristic for line systems.