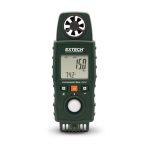 EXTECH EN510 10 in 1 Environmental Meter
November 11, 2023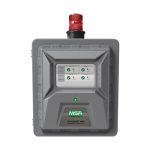 MSA Chillgard 5000 Ammonia Leak Monitor
November 11, 2023
MSA Chillgard 5000 Refrigerant Leak Monitor
The Chillgard 5000 Refrigerant Leak Monitor provides the earliest level of detection of costly refrigerant gas leaks in mechanical equipment rooms. Sampling system with patented photoacoustic infrared (PAIR) technology detects leaks as low as 1 part per million (ppm). Intuitive, touchscreen user interface makes it easy to operate. Predictive maintenance and diagnostics keep you operational.
Related products
Addressable optical & heat detector, with dirt compensation and algorithm verification. Led status indicator and output for remote pilot indicator PAD-10 or buzzer BUD-200. White color. Allows installation without polarity. Requires connection base Z-200 or Z-200-H. Anti-theft system (only with Z-200). CPR certificates EN 54-5 and EN 54-7. Dimensions: 100 x 40 mm.

Designed to detect gases indoors or outdoors, our PrimaX P Gas Transmitter measures oxygen and toxic and combustible gases. The flameproof transmitter is housed in a powder-coated aluminum enclosure that will protect it in extremely dangerous conditions. The unit also features a large, easy-to-read LCD screen and three LED status indicators for up-to-the-second reporting. The transmitter attaches to an integral mounting plate for easy installation, and it can be easily calibrated using the built-in keypad. It uses a 4-20 mA output signal to transmit its data, and it can also be configured to use HART digital communication. With easily replaced plug-in sensors, the PrimaX P transmitter is suitable for laboratories, chemical plants, power plants and several other industry settings.

Senscient open path gas detector ensures best in class false alarm rejection

The Senscient ELDS laser-based open path gas detector is available for a wide range of toxic and flammable gases. The Senscient ELDS uses 'SimuGas' self-testing to eliminate employees entering hazardous areas for gas checks. Nuisance false alarms are virtually eliminated with its breakthrough Harmonic Fingerprint processing.