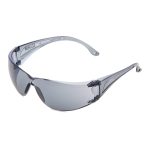 MSA Voyager Dark Protective Eyewear
November 11, 2023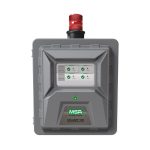 MSA Chillgard 5000 Refrigerant Leak Monitor
November 11, 2023
EXTECH EN510 10 in 1 Environmental Meter
The convenient Extech EN510 is a 10-in-1 environmental meter that can measure air velocity, air flow, air temperature, Type-K temperature, heat index, and humidity. It also offers wet bulb, dew point, windchill, and light level measurements. The EN510 includes a built-in, replaceable low friction ball bearing mini vane wheel, a precision photo diode with cosine and color correction filter, and a capacitive humidity sensor for high accuracy. The Type-K input accepts standard Type K Thermocouple probes to measure surface temperature up to 1300°C (2372°F). The large dual LCD display is backlit for easy use in dimly lit areas, and auto power off (with disable) helps save the battery.
Related products
Handheld combustion analyzer for commercial applications

The Insight® Plus is the perfect tool for busy residential / light-commercial technicians who need to ensure safe operating conditions and determine combustion efficiency. Powered by innovative Tune-Rite® software (patent pending), the industry's first-ever on-demand HVAC "assistant," the Insight® Plus helps both new and seasoned technicians save money by making more thorough and efficient service calls.

The Uniphos ASP-40 pump is a light weight and rugged piston and barrel type of air sampling pump that creates a vacuum in the pump barrel causing it to draw an accurate volume of sample air through the connected gas detector tube. The integrated end-of-stroke indicator changes colour to indicate the completion of sampling. The Uniphos ASP-40 pump is easy to operate and is designed for use with the entire Uniphos gas detector tube range.