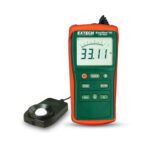 EXTECH EA30 Light Meter
July 25, 2023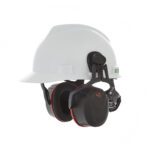 MSA V-Gard Helmet Mounted Hearing Protection, High
July 25, 2023 E-Square ES-JPLS-KD Padlock
EGP500.00
Related products
AN200 is a CFM/CMM Mini Thermo-Anemometer with built-in InfraRed Thermometer. Built-in non-contact IR Thermometer measures remote surface temperatures to 500°F (260°C) with 8:1 distance to spot ratio and Laser Pointer. This CFM/CMM Thermo-Anemometer can simultaneously display of Air Flow or Air Velocity plus Ambient Temperature. Easy to set area dimensions (ft² or m²) are stored in the meter's internal memory for the next power on. Additional features include: 20 point average for Air Flow and 3% velocity accuracy via low friction 2.83 in.D (72mm) ball bearing vane wheel on 3.9ft (120cm) cable. Comes complete with 9-Volt battery, protective rubber holster, and case.

Fall arrester with rigid anchor line – System AS 360 is designed to provide protection for max. 2 users at the same time during their mobility in the vertical. The device complies with EN 353-1.

The MONOLINE system concept is based on a use of a trolley being a mobile anchor point for personal fall arrest system which cooperates with a single steel anchor line. Such solution provides user with a high comfort of horizontal mobility because the trolley travels easily along the anchor line, which is comparable to rail systems. While it is possible to keep low investment costs, characteristic for line systems.