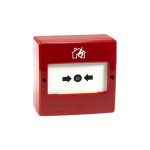 Detnov MAD-450 Addressable manual call point
October 22, 2023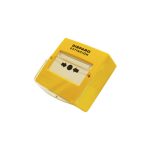 Detnov PDD-100 Release manual call point
October 22, 2023
Detnov PPD-100 Abort manual call point
Abort manual call point. Color blue. With test key, surface mount. Protective plastic cover included. Indoor use. Includes resistance of 100 Ohm -2W. Dimensions: 98 x 98 x 48 mm.
Related products
Indoor alarm sounder. 32 selectable tones. Power at 24Vdc / 7mA at 32mA according to tone. IP21. Red color. Acoustic power 95 up to 100 dB according to tone. CPR certificate EN54-3. Dimensions: 85×75 mm.

Fire and Gas Detection System for diverse range of industries and applications

The SUPREMATouch features a large colour touchscreen display with a title-based menu structure to optimize intuitive operation. It can be used with a wide range of detectors for combustible gas, toxic gas and oxygen deficiency. Output options include relays and 4-20 mA outputs.

Remote racks can be connected (satellite structure), which expands control systems and reduces cabling costs. Interfacing to external systems is provided by using Modbus or Profibus. The SUPREMATouch has been certified according to ATEX and is suitable for virtually any safety related application including redundant systems with up to a Safety Integrity Level (SIL) 3 rating (EN 61508).

The intuitive SUPREMA Manager Software is intended for configuration, parameterization and calibration of the SUPREMATouch Fire and Gas Controller. It offers the option to create detailed and clearly laid out reports to support documentation and supports all the features of the SUPREMATouch.