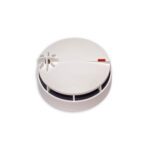 Detnov DOTD-230 Conventional optical and heat detector
July 29, 2023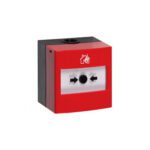 Detnov PCD-100WP Conventional manual call point
July 29, 2023
Detnov DOTD-230A Addressable optical & heat detector
Addressable optical & heat detector, with dirt compensation and algorithm verification. Led status indicator and output for remote pilot indicator PAD-10 or buzzer BUD-200. White color. Allows installation without polarity. Requires connection base Z-200 or Z-200-H. Anti-theft system (only with Z-200). CPR certificates EN 54-5 and EN 54-7. Dimensions: 100 x 40 mm.
Related products
Conventional manual call point, with test key, for surface installation. Suitable for indoor. Red color. Includes resistance of 100 Ohm.-2W. Dimensions: 98 x 98 x 48 mm. CPR certificate EN54-11.

Addressable loop sounder with built-in isolator. Low power consumption. 32 tones and 3 configurable volumes (Low, Medium, High). Acoustic power from 78.3 dBA to 104.6 dBA depending on the selected tone. It takes just one address in the loop. Red color. IP33C. Deep base. CPR certificate EN 54-3 and EN 54-17. Dimensions: 100 x 75 mm

Ultima® X Series Gas Monitors

Ultima X Series Gas Detector for indoor or outdoor continuous monitoring of hazardous gases.

Designed to provide thorough, continuous monitoring of many hazardous gases, the indoor/outdoor Ultima X Series Gas Monitors offer excellent performance and MSA quality craftsmanship. DuraSource™ Technology offers extended sensor life, while HART provides convenient setup, calibration and diagnostics. HART also allows for existing component install and wiring to be used. A single circuit board increases reliability, while our patented sensor disconnect-underpower feature allows all sensors to be replaced in hazardous areas without area declassification.