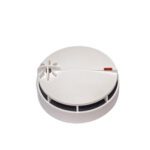 Detnov DOTD-230A Addressable optical & heat detector
July 29, 2023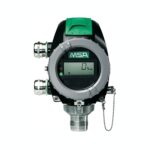 MSA PrimaX Fixed Gas Detector
July 31, 2023
Detnov PCD-100WP Conventional manual call point
Conventional manual call point, with test key, for surface installation. Suitable for indoor. Red color. Includes resistance of 100 Ohm.-2W. Dimensions: 98 x 98 x 48 mm. CPR certificate EN54-11.
Related products
The IR5500 is an open path infrared (IR) gas detector that continuously monitors for flammable gas leaks over large open areas. It monitors in both the LEL-m and ppm-m ranges to detect both small and large leaks. The IR5500 offers the benefits of early detection with its high sensitivity to gas concentrations at the ppm levels.  This feature allows it to alarm faster than an LEL-only detector. Digital display and adjustable mounting arms ensure easy alignment. Factory calibrated for low-maintenance operation.

Indoor alarm sounder. 32 selectable tones. Power at 24Vdc / 7mA at 32mA according to tone. IP21. Red color. Acoustic power 95 up to 100 dB according to tone. CPR certificate EN54-3. Dimensions: 85×75 mm.

Senscient open path gas detector ensures best in class false alarm rejection

The Senscient ELDS laser-based open path gas detector is available for a wide range of toxic and flammable gases. The Senscient ELDS uses 'SimuGas' self-testing to eliminate employees entering hazardous areas for gas checks. Nuisance false alarms are virtually eliminated with its breakthrough Harmonic Fingerprint processing.