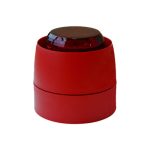 Detnov MAD-465-I Addressable loop sounder with beacon and built-in isolator
October 22, 2023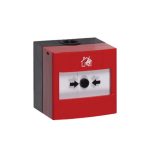 Detnov MAD-450-IW Addressable manual call point IP67 with built-in isolator
October 22, 2023
Detnov PCD-100 Conventional manual call point
Conventional manual call point, with test key, for surface installation. Suitable for indoor. Red color. Includes resistance of 100 Ohm.-2W. Dimensions: 98 x 98 x 48 mm. CPR certificate EN54-11.
Related products
The FL500 Ultraviolet / Infrared Flame Detector delivers high speed flame detection with increased false alarm immunity in a compact design

The FL500 UV/IR Flame Detector monitors for radiation emitted by a flame in both the ultraviolet (UV) and infrared (IR) spectral ranges. This UV/IR combination provides a fast response time and increased false alarm immunity against sources of radiation for reliable protection.

The TL105 is a battery-operated, explosion-proof test lamp designed specifically to test all General Monitors Flame Detectors including (but not limited to) the FL500, FL4000H, and any of the FL3100 Series detectors. The TL105 operates up to 35 feet from the flame detector.

Senscient open path gas detector ensures best in class false alarm rejection

The Senscient ELDS laser-based open path gas detector is available for a wide range of toxic and flammable gases. The Senscient ELDS uses 'SimuGas' self-testing to eliminate employees entering hazardous areas for gas checks. Nuisance false alarms are virtually eliminated with its breakthrough Harmonic Fingerprint processing.