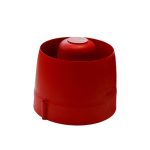 Detnov SCD-200 Indoor alarm sounder with 32 selectable tones
October 22, 2023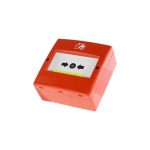 Detnov PCD-100 Conventional manual call point
October 22, 2023
Detnov MAD-465-I Addressable loop sounder with beacon and built-in isolator
Addressable loop sounder with beacon and built-in isolator. Low power consumption. 32 tones and 3 configurable volumes (Low, Medium, High). Acoustic power 76 dBA to 117 dBA depending on the selected tone. It takes just one address in the loop. Red color. IP33C. Deep base. CPR certificate EN 54-3 and EN 54-17. Dimensions: 100 x 75 mm.
Related products
The TL105 is a battery-operated, explosion-proof test lamp designed specifically to test all General Monitors Flame Detectors including (but not limited to) the FL500, FL4000H, and any of the FL3100 Series detectors. The TL105 operates up to 35 feet from the flame detector.

Conventional optical smoke detector. Led status indicator and output for remote pilot indicator PAD-10. White color. Allows installation without polarity. Requires connection base Z-200 or Z-200-H. Anti-theft system (only with Z-200). CPR certificate EN 54-7. Dimensions: 100 x 40 mm.

ULTIMA® X5000 Gas Monitor Recalibrate Your Expectations

The ULTIMA® X5000 Gas Monitor is the future of gas detection for oxygen, toxic and combustible gases. MSA XCell® gas sensors with TruCal® technology offer calibration cycles up to 24 months (local calibration respected). The gas transmitter's advanced, multi-lingual OLED display is easy to read and the unique touch-screen interface makes it simple to navigate.