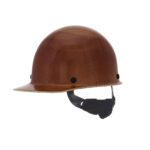 MSA Skullgard® Hard Hat Cap Style
August 8, 2023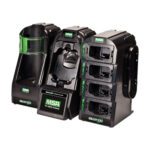 MSA GALAXY GX2 Automated Test System
August 10, 2023
Detnov DOD-220A Addressable optical smoke detector
Addressable optical smoke detector, with dirt compensation and algorithm verification. Led status indicator and output for remote pilot indicator PAD-10 or buzzer BUD-200. White color. Allows installation without polarity. Requires connection base Z-200 or Z-200-H. Anti-theft system (only with Z-200). CPR certificate EN 54-7. Dimensions: 100 x 40 mm.
Related products
Indoor alarm sounder. 32 selectable tones. Power at 24Vdc / 7mA at 32mA according to tone. IP21. Red color. Acoustic power 95 up to 100 dB according to tone. CPR certificate EN54-3. Dimensions: 85×75 mm.

Conventional manual call point, with test key, for surface installation. Suitable for indoor. Red color. Includes resistance of 100 Ohm.-2W. Dimensions: 98 x 98 x 48 mm. CPR certificate EN54-11.

Senscient open path gas detector ensures best in class false alarm rejection

The Senscient ELDS laser-based open path gas detector is available for a wide range of toxic and flammable gases. The Senscient ELDS uses 'SimuGas' self-testing to eliminate employees entering hazardous areas for gas checks. Nuisance false alarms are virtually eliminated with its breakthrough Harmonic Fingerprint processing.