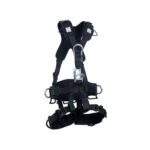 MSA Gravity Suspension Harness, Back D-Ring, 2 Side D-Ring, Front D-Ring, Ventral D-Ring P/N 10150442
August 25, 2023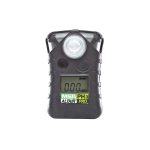 MSA Altair PRO PH3 Single Gas Detector
October 5, 2023
MSA Altair PRO O2 Single Gas Detector
Related products
Hand-held, 4-gas combustion & emissions analyzer for CO, O2, NO, NO2, & SO2

Bacharach's PCA® 400 combustion & emissions analyzer offers everything you and your technicians need to commission, tune, maintain and certify any boiler. It is perfect for spot-checking and tuning your engines with the high-range CO sensor and available sample conditioner. Whether it's boiler combustion or emissions testing of your natural gas, stationary genset or mobile fleet vehicles, monitoring your emissions is fast, easy and accurate.

The convenient Extech EN510 is a 10-in-1 environmental meter that can measure air velocity, air flow, air temperature, Type-K temperature, heat index, and humidity. It also offers wet bulb, dew point, windchill, and light level measurements. The EN510 includes a built-in, replaceable low friction ball bearing mini vane wheel, a precision photo diode with cosine and color correction filter, and a capacitive humidity sensor for high accuracy. The Type-K input accepts standard Type K Thermocouple probes to measure surface temperature up to 1300°C (2372°F). The large dual LCD display is backlit for easy use in dimly lit areas, and auto power off (with disable) helps save the battery.

The Uniphos brand of detector tubes are used with the precision ASP-40 piston hand pump. The air sample is drawn through the narrow tube containing a specific gas sensing chemical causing a color change.  The length of color stain gives the concentration which is read directly from the measurement scale printed on the tube. The piston style pump and tube configuration often have the measurement based on a single pump stroke.  

Uniphos detector tubes provide a simple measurement of chemicals in gas samples. Since the tubes are pre-calibrated, no calibration is necessary and hence are absolutely free of maintenance.  

More than 250 different Uniphos Gas Detection Tubes are available for over 150 different chemicals and concentration ranges.