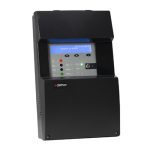 Detnov RAD-150 Bidirectional repeater for Detnov addressable CAD-150 series
October 22, 2023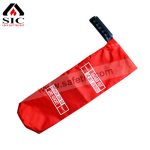 SIC LOTO Large Plug Cover Lockout SIC-E-LLPC
November 2, 2023
Detnov CAD-150-1-MINI Addressable fire alarm control panel with 1 loop
Addressable fire alarm control panel with 1 loop. Up to of 100 addresses (detectors, modules, sounders or manual call points) with the loop. Self-search and self-diagnosis functions. 250 programmable zones, 20 alarm and fault led display zones, 6.000 event history logs, free configuration and maintenance software, configuration via USB port, 2 supervised sounder outputs and 2 configurable relay outputs. Graphic LCD display. Auxiliary output of 24V 500 mA. ABS plastic casing for wall mounting and even prepared to be embedded into it. Multilingual keyboard. Able to be networked (F-Network or S-Network) up to 32 control panels o repeaters via RS485 or fiber optics. Modbus output for integrations and Contact ID for connection to CMS (optional). Full remote access of the panel if a TED-151-CL card (Detnov Cloud) is added. CPR certificate EN 54-2, EN 54-4. Requires 2 BTD-1207 batteries not included. Dimensions: 430 x 268 x 109 mm.
Related products
The IR5500 is an open path infrared (IR) gas detector that continuously monitors for flammable gas leaks over large open areas. It monitors in both the LEL-m and ppm-m ranges to detect both small and large leaks. The IR5500 offers the benefits of early detection with its high sensitivity to gas concentrations at the ppm levels.  This feature allows it to alarm faster than an LEL-only detector. Digital display and adjustable mounting arms ensure easy alignment. Factory calibrated for low-maintenance operation.

Indoor alarm sounder. 32 selectable tones. Power at 24Vdc / 7mA at 32mA according to tone. IP21. Red color. Acoustic power 95 up to 100 dB according to tone. CPR certificate EN54-3. Dimensions: 85×75 mm.

Advanced design and innovative features make the 9010 and 9020 Controllers the top choice for gas-warning systems, monitoring up to 20 channels. The 9010 Controller operates with one independent sensor, while the 9020 operates with two independent sensors per control module. Each module comes with an independent AC/DC power supply for increased system reliability. Both units feature full internal diagnostics, which minimize false alarms and unexpected down time. The controllers can also power remote sensors, while the large four-digit LCD and LED provide such crucial information as gas concentration, alarm status and more. A convenient RS-485 serial interface offers handy printer connection to make a record of data, while a customized transmission protocol Modbus RTU can record serial bus data transmission such as system configuration, gas concentration, alarm and failure events.