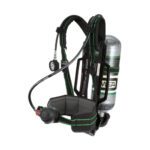 MSA G1 NIOSH Breathing Apparatus
August 11, 2023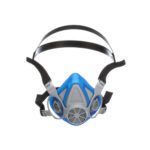 MSA Advantage® 200 LS Half-Mask Respirator P/N 815444
August 13, 2023
MSA G1 Facepiece
Full Face Mask Respirator achieves best in class comfort
Related products
Rated 4.00 out of 5

Luxor™ Protective Eyewear

Designed for safety, comfort and style, Luxor Protective Eyewear guards against myriad eye hazards. The one-piece wraparound glasses protect against impact hazards and/or flying particles, dust, sparks and glare. The glasses feature Tuff-Stuff™ scratch-resistant lenses, adjustable temples, soft nose pads and a frameless design.

EGP

345.00

PremAire Escape is a positive pressure short duration compressed air emergency escape breathing device (EN 402) that provides the user with respiratory protection while escaping from toxic atmospheres. The components of the respirator withstand high levels of potential industrial gas leaks and harsh chemical environments. With its intuitive donning procedure that takes less than 5 seconds, the PremAire Escape enables the wearer to escape without difficulty from a potentially hazardous environment. It offers an air supply of 10-15 minutes duration. The standard PremAire Escape is equipped with a 3S full face mask. For potential high concentration industrial gas leaks, like deadly H2S, the device is available with the PremAire Mask.

Fall arrester with rigid anchor line – System AS 360 is designed to provide protection for max. 2 users at the same time during their mobility in the vertical. The device complies with EN 353-1.