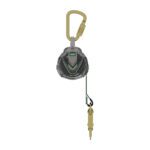 MSA PFL 3 meters
July 28, 2023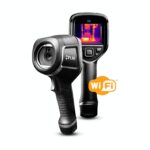 FLIR E6-XT Infrared Camera with Extended Temperature Range
July 28, 2023
Detnov DTD-210A-I Addressable heat detector with built-in isolator
Related products
Addressable manual call point IP67 with built-in isolator. Suitable for outdoor applications. LED status indicator and test key. Red color. Dimensions: 119 x 128 x 62 mm.

Conventional manual call point, with test key, for surface installation. Suitable for indoor. Red color. Includes resistance of 100 Ohm.-2W. Dimensions: 98 x 98 x 48 mm. CPR certificate EN54-11.

The IR5500 is an open path infrared (IR) gas detector that continuously monitors for flammable gas leaks over large open areas. It monitors in both the LEL-m and ppm-m ranges to detect both small and large leaks. The IR5500 offers the benefits of early detection with its high sensitivity to gas concentrations at the ppm levels.  This feature allows it to alarm faster than an LEL-only detector. Digital display and adjustable mounting arms ensure easy alignment. Factory calibrated for low-maintenance operation.